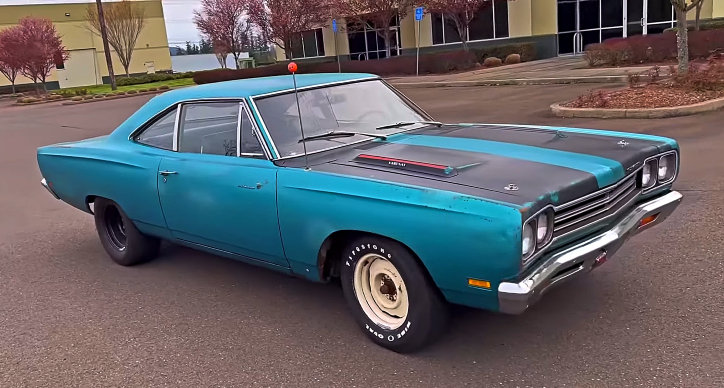 Locked away in storage for over 36 years, this 1969 Road Runner is back on the road for the first time since 1987. The current owner got really lucky with this treasure find, and it's in surprisingly good shape. Sure, it's got some battle scars, but those just add to its character. The rough, worn-out look tells a story of its own, making her one of the coolest '69 Road Runners I've featured here in a while.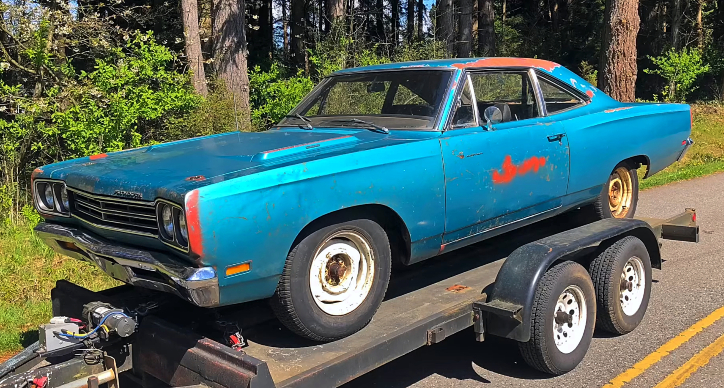 The owner spent two years carefully cleaning up to keep as much of the original patina as possible. In rare Q5 Seafoam Turquoise, 88k original miles and only two options (a stripped-down post coupe with 3.23 sure grip and N96 air grabber), you can tell this car was a great find.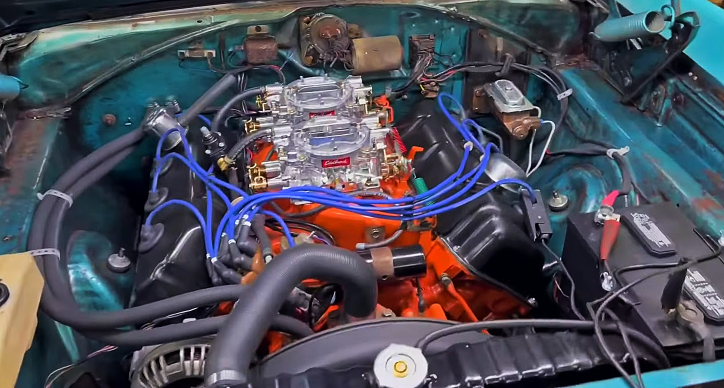 Originally equipped with a numbers-matching 383 4-speed, the current owner decided to shake things up a bit. Now, a 1970 Warranty block 426 Hemi resides under the hood, and let me tell you, the sound of that engine firing up is music to my ears. The best part? No other major modifications were made to the car, preserving its authenticity.
Hit Play on the J[Shift]Ocho video below to watch the Survivor 1969 Plymouth Road Runner 426 Hemi taking her first steps after all those years.