The 1957 Chevrolet Nomad is one of the most iconic station wagons ever made. With its sleek, low-slung body and powerful V8 engine, the Nomad redefined what a family hauler could be. More than just practical transportation, the Nomad was a stylish performer that turned heads wherever it went.
In this article, we'll take an in-depth look at the history and specs of the legendary '57 Chevy Nomad. We'll explore what made this classic wagon so special and why it remains so coveted by collectors and automobile enthusiasts today.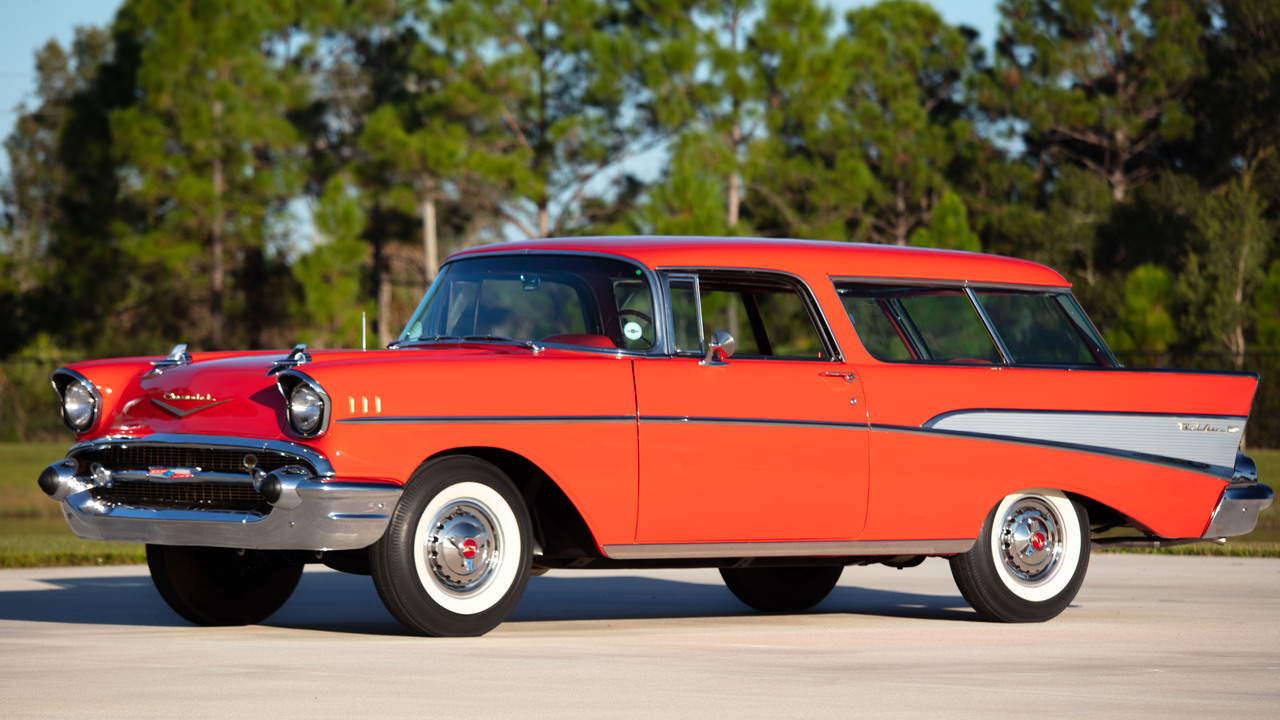 An Overview of the 1957 Nomad
The 1957 model year marked the second generation of the Chevrolet Nomad. Introduced in 1955, the Nomad was a radical departure from traditional family wagons. With its low, sweeping roofline and two-door configuration, the Nomad had the look of a hardtop coupe rather than a utilitarian station wagon.
For 1957, the Nomad received several updates including:
Redesigned body – Featuring Chevrolet's new signature bumper design and hooded headlights. The 1957 Nomad had more prominent wheel arches and an even lower roofline than previous years.
New engine options – The standard engine remained the 265 cubic inch V8, but buyers could opt for a 283 cubic inch engine producing either 220 or 270 horsepower.
Interior upgrades – The 1957 Nomad featured new instrument cluster styling, two-tone upholstery options, and an optional factory tachometer.
Available exterior colors included striking hues like Matador Red, Surf Green, and Canary Yellow. With its elegant, swept-back shape, the '57 Nomad was among the most eye-catching American cars of its era.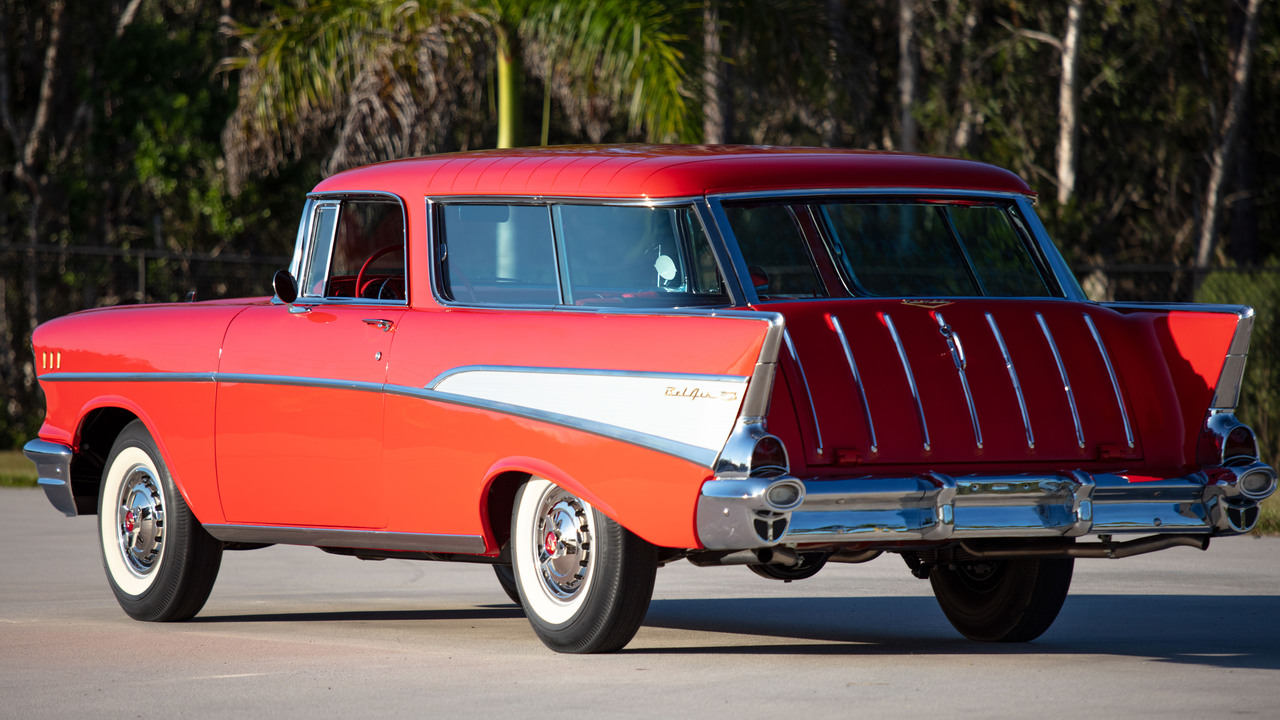 What Made the '57 Nomad Special?
So what was it that made the 1957 Nomad stand out from the family wagon crowd? Here are some of the model's key distinguishing traits:
Unique Coupe/Wagon Hybrid Design
The Nomad's low and lean two-door body was exceptionally stylish for a wagon. It shared its basic shell with Chevy's two-door Bel Air coupe yet had a stretched rear overhang with an upright tailgate. This gave the Nomad the best attributes of both body styles – sporty lines with maximum cargo capacity.
Powerful V8 Performance
Under the hood, the Nomad featured Chevrolet's latest high-output V8 engines. The top performing 270 horsepower 283 cubic inch motor made the Nomad one of the quickest wagons on the road. It could sprint from 0-60 mph in just 10 seconds.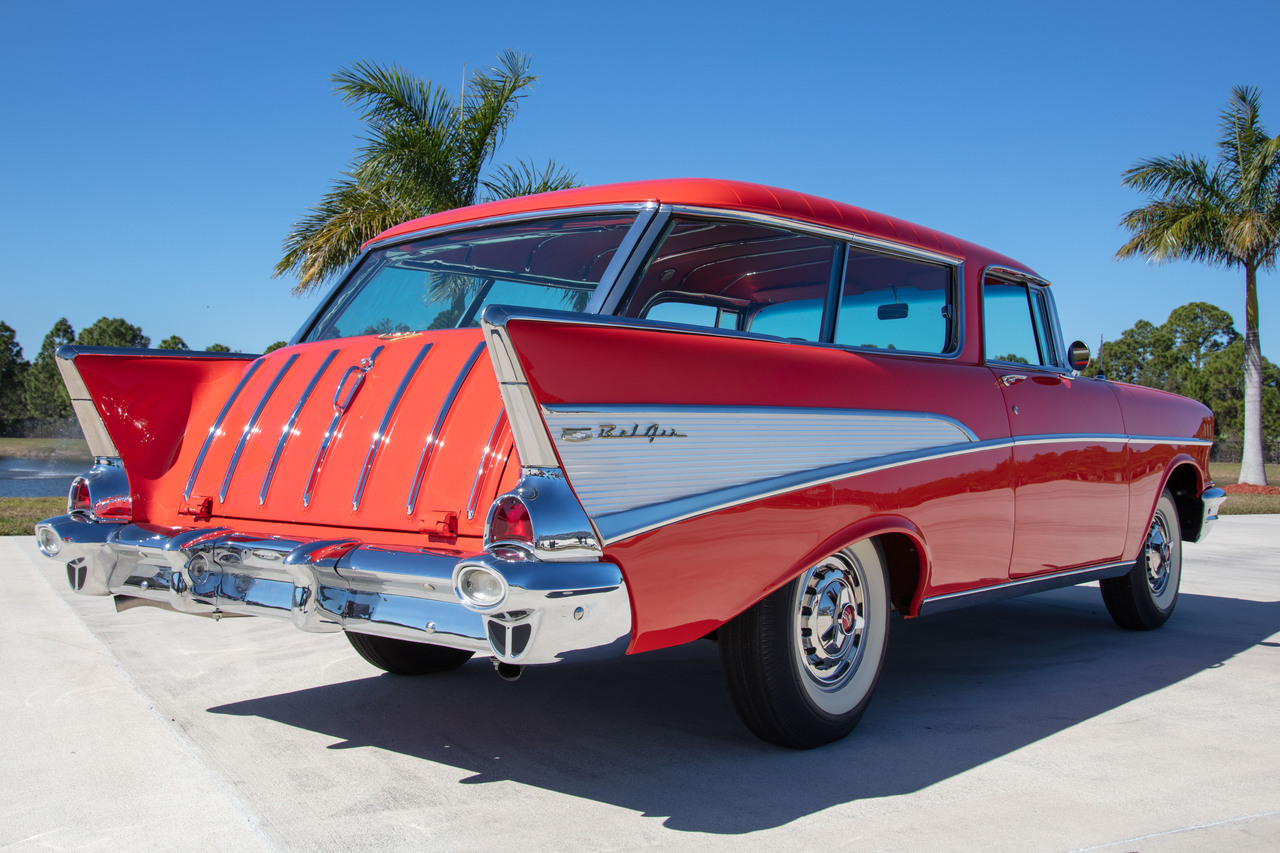 Limited Availability
Chevrolet restricted Nomad production to keep it exclusive. Only 6,103 examples were built for 1957, making the Nomad among the most collectible 1950s Chevrolets.
Innovative Design Details
The Nomad featured many clever design details like the rear wheel cutouts to enhance its low appearance, removable rear window sections for loading oversized cargo, and a rear-facing third seat that folded flat into the cargo floor.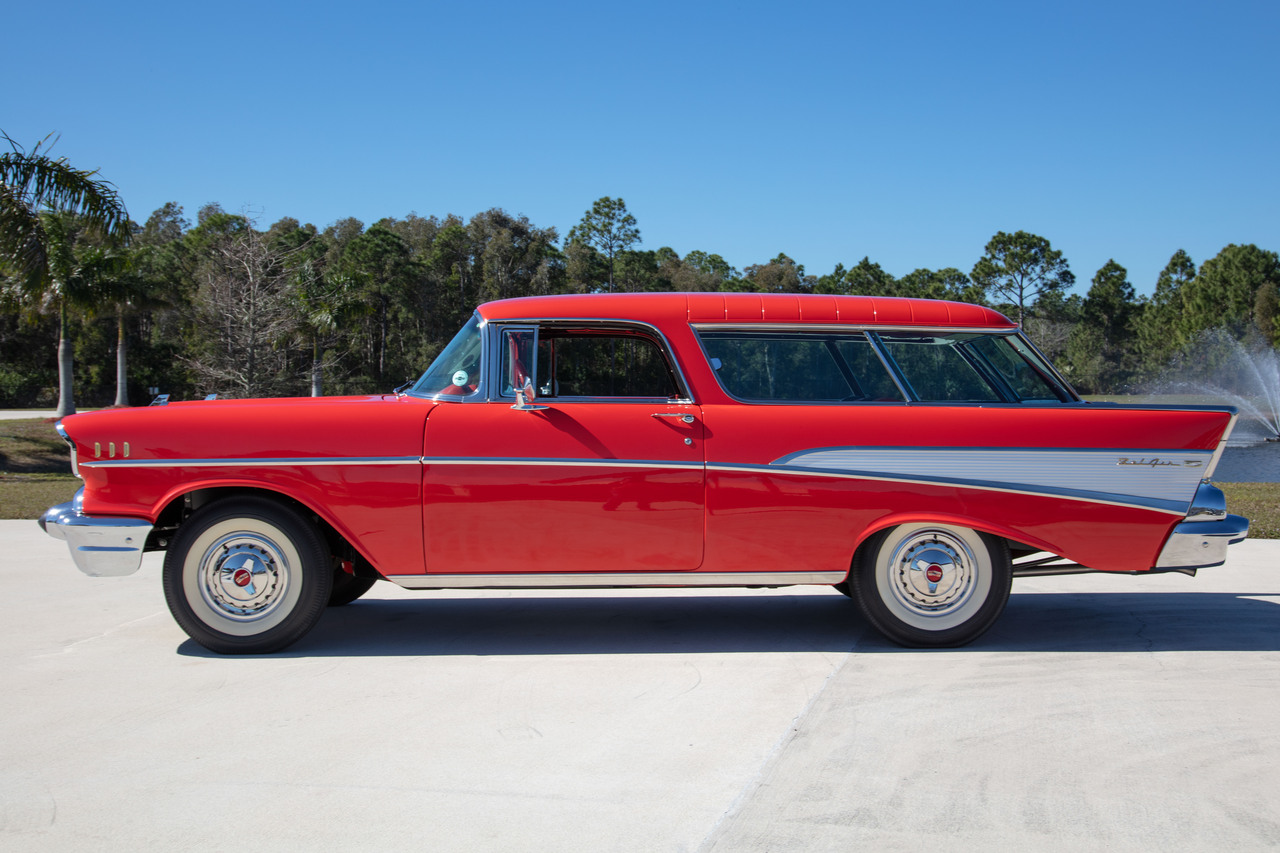 The 1957 Nomad in Detail
Let's take a more in-depth look at the 1957 Nomad's specifications:
Powertrain
Engine – 283 cubic inch Small Block V8
Power output – 270 hp / 287 lb-ft torque
Transmission – 3-speed Synchro-Mesh manual
Drivetrain – Rear-wheel drive
The optional 270 horsepower engine elevated the Nomad to muscle car status. Few family cars in 1957 could match its acceleration. The standard 3-speed manual transmission put the power to the pavement efficiently.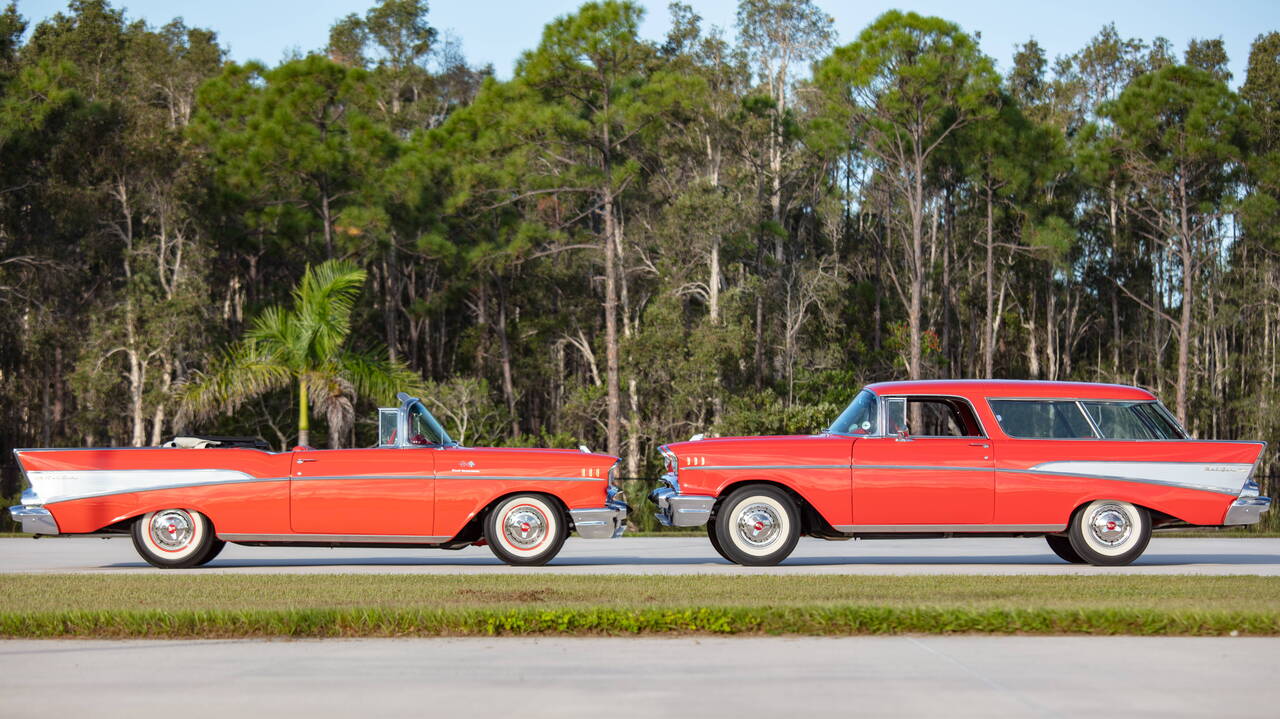 Chassis and Suspension
Chassis – Ladder frame with X-frame reinforcement
Suspension – Independent front coils springs, leaf spring rear
Brakes – Four-wheel drum
Steering – Recirculating ball
The Nomad handled impressively thanks to its rigid chassis, front coil spring suspension, and responsive steering. Four-wheel drum brakes provided sufficient stopping power.
Exterior
Body style – 2-door station wagon
Dimensions – Length: 210.9 inches, Width: 77.5 inches, Height: 62.9 inches
Wheelbase – 115 inches
Weight – 3,465 pounds
Wheels – Steel with hubcaps 15 inches
With its low roofline, minimal body overhangs, and sweeping fenders, the Nomad cut a lean profile compared to boxy 1950s family wagons. Signature design cues included wraparound windshield glass, hooded headlights, chrome accents, and Chevrolet's new signature vertical bumper pods.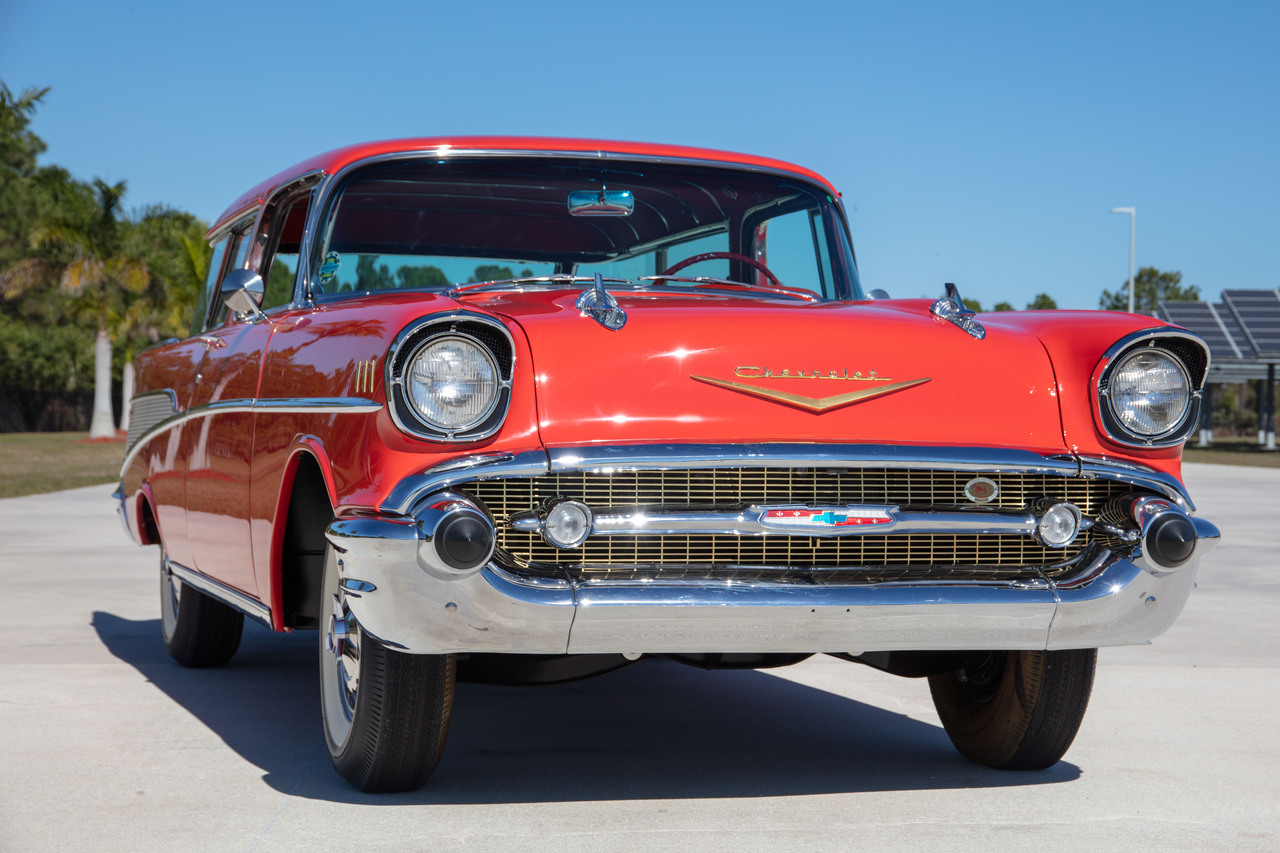 Interior
Seating capacity – Six passengers
Upholstery – Vinyl and cloth in single or two-tone
Inside, the Nomad uniquely blended style, comfort, and versatility. The instrument panel wrapped around into the door panels. Seating options included a rear-facing third seat and plush bench seats with stylish two-tone vinyl upholstery combinations.
The Nomad's Racing Heritage
In addition to ferrying families, the powerful Nomad proved itself a potent race car. Here are some highlights:
NASCAR – The Nomad competed successfully in NASCAR stock car racing, proving it had serious performance credentials.
Bonneville speed trials – In 1956, a hopped-up Nomad set 23 stock car speed records at the Bonneville Salt Flats reaching speeds over 100 mph.
Drag racing – With their high-output V8s, Nomads set many drag strip records through the 1950s. They were popular among racers for their strength and aerodynamics.
The Nomad demonstrated Chevrolet's motto of "power without compromise" during its stellar motorsports career.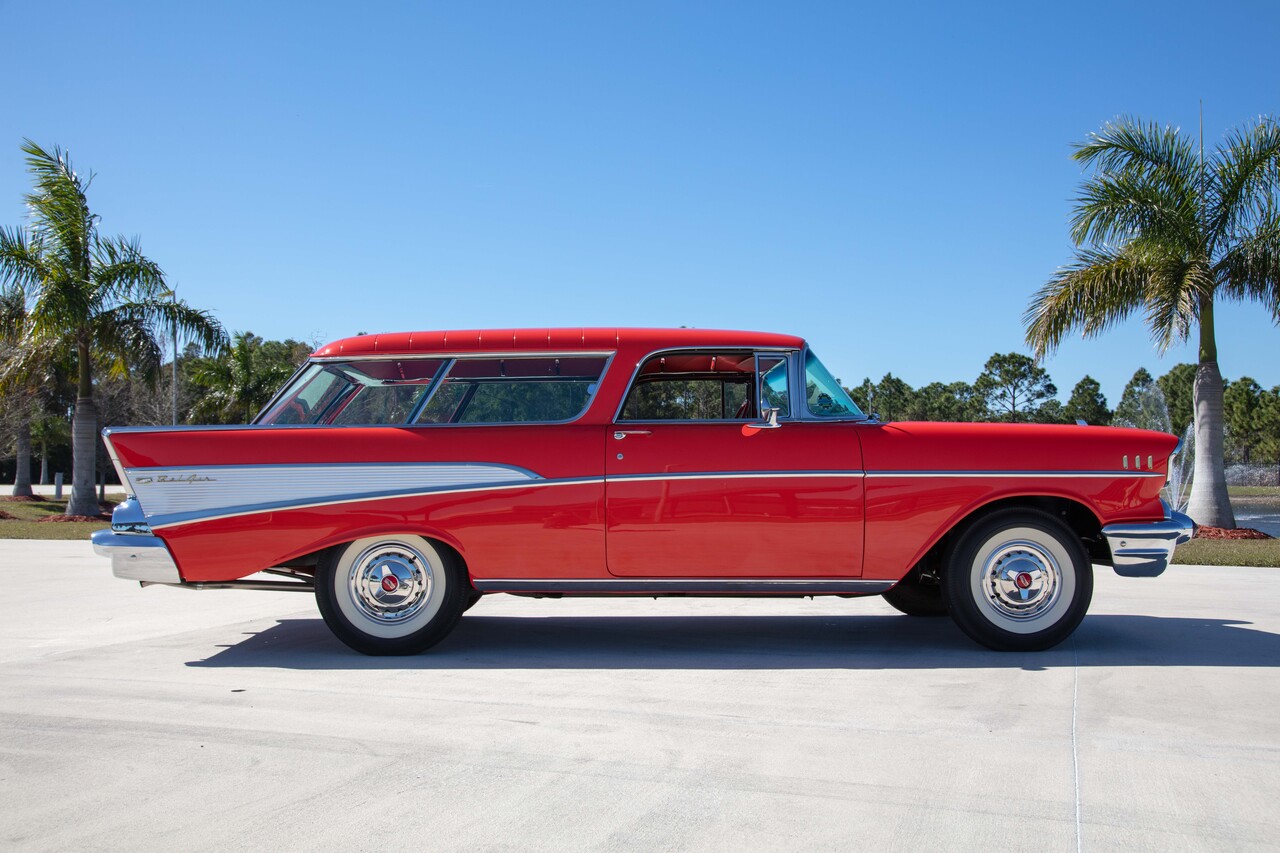 1957 Nomad Collectability and Values Today
Given its limited production, stand-out styling, and performance potential, the 1957 Nomad is among the most collectible classic Chevrolets. Here's an overview of its current collector market:
Mint condition values – $80,000 – $105,000
Average sale price – $45,000 – $65,000
Availability – Rare. Around 300 examples are believed to still exist.
Values have risen steadily over the decades. The 1957 Nomad now commands prices on par with America's top muscle cars of the 1960s. Fully restored examples often break the six-figure mark at auction.
Original unrestored Nomads are the most sought-after. Their quirks and patina are prized by collectors. Even worn examples receive strong money due to scarcity.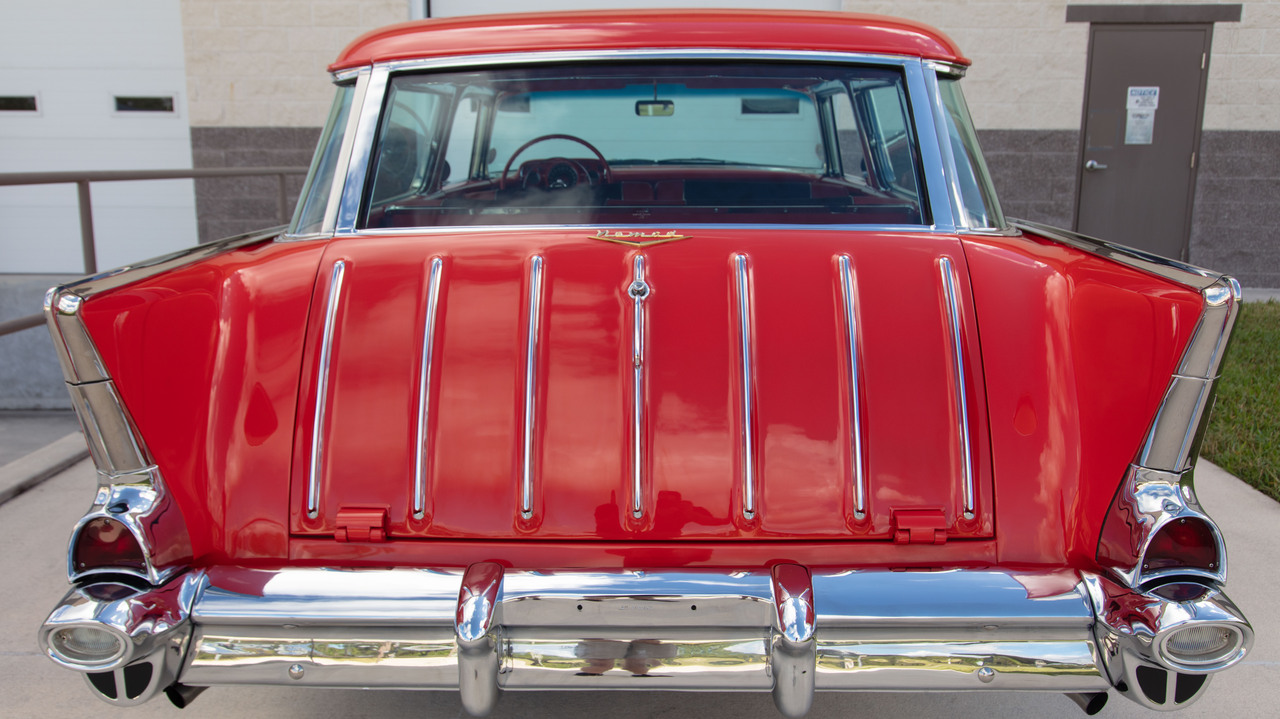 Is the 1957 Nomad a Good Investment?
For the right collector, the Nomad represents an excellent automotive investment:
Iconic styling ensures lasting appeal
Limited production means exclusivity
Values have outpaced inflation for years
Top examples bring over 50X original 1957 MSRP
Downsides are high restoration costs and lack of availability. But for those who find one, the 1957 Nomad offers a chance to own one of history's greatest station wagons.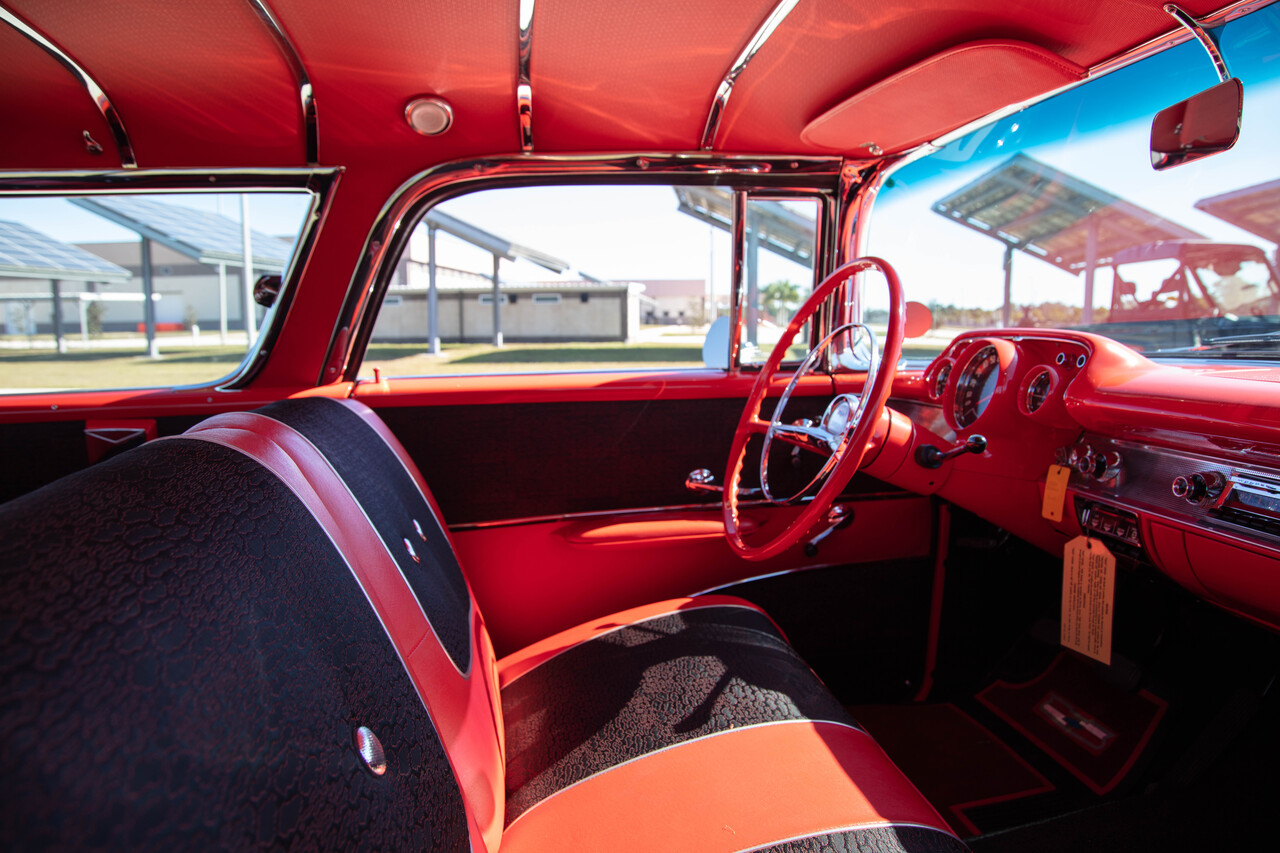 FAQs About the 1957 Chevrolet Nomad
Here are answers to some frequently asked questions about this classic wagon:
What makes the 1957 Nomad so valuable?
A combination of its gorgeous design, limited production, performance credentials, and place in history as an innovative car. It spearheaded the "sport wagon" concept.
How was the Nomad different from other Chevys of 1957?
It featured a unique 2-door wagon body not shared with any other Chevy model. Under the skin, it had a beefed-up chassis and larger V8 than regular Chevys.
What modern features did Nomads have for 1957?
They had an optional factory tachometer, power steering, power brakes, and even air conditioning – very advanced for a 1950s wagon!
How many people could the Nomad seat?
Six passengers comfortably with front and rear bench seats. The rear seat could fold flat into the floor extending cargo space.
How fast could the 1957 Nomad go?
With the 270 hp V8, it was capable of speeds well over 100 mph. On the salt flats, Nomads set records over 103 mph in 1956.
The 1957 Chevy Nomad was far more than just a family station wagon. This iconic American car combined style, performance, and versatility like no other wagon before it. More than just a historic collector's item, the Nomad pioneered the "sport wagon" concept that lives on today. For all these reasons, the 1957 Nomad stands out as one of the greatest Chevrolets ever built.