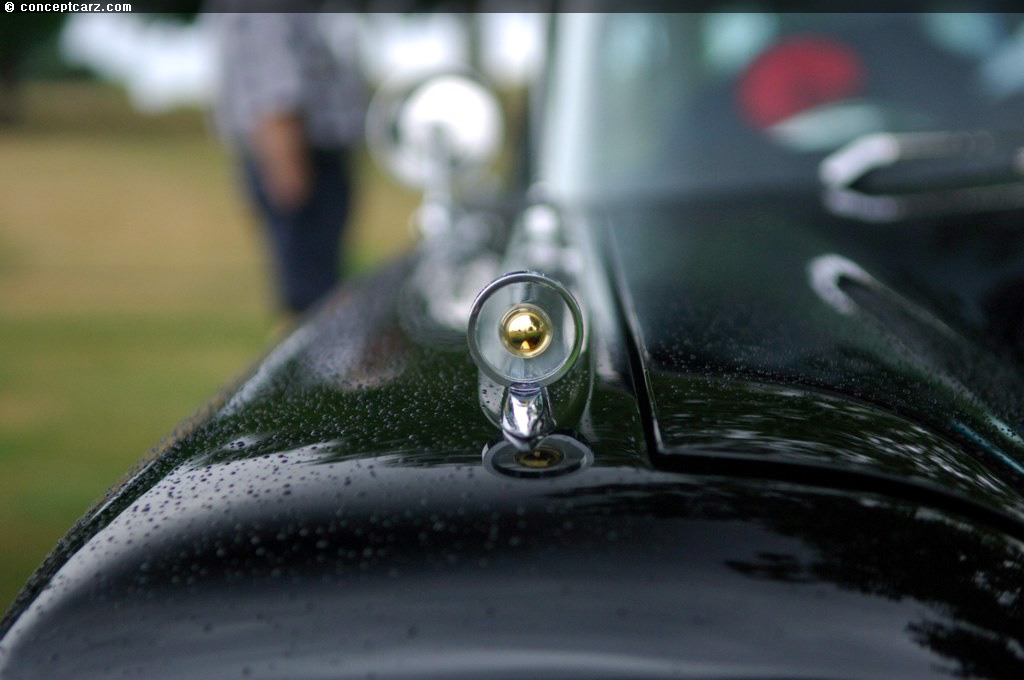 The four-seat 1958 Thunderbird was the first of Detroit's 'personal luxury' cars. Nicknamed 'Squarebird' due to its angular profile, the '58 was remarkably smaller than the traditional Fifties luxury car. Although many mourned the passing of the two-seat 1955-57 Thunderbirds, these second generation 1958-60 'Birds – available as coupes or convertibles – were far more popular. By the early 1960s, it seemed every car buyer wanted bucket seats and a 'Thunderbird roofline.'
The 1958 Thunderbird featured unitized body-frame construction and was built at a then brand new Ford assembly plant in Wixom, Michigan. The Wixom plant built Thunderbirds through 2005 and closed permanently in June 2007.
This 1958 Thunderbird Hardtop Coupe was built on June 18, 1958 and was purchased new by the current owner's grandfather. Thanks to extensive research and a painstaking 16-year restoration, this Raven Black 'Bird remains true to its original 'off-the-line' condition. It features a black-and-white cloth interior – an ultra-rare combination in a 1958 Thunderbird.