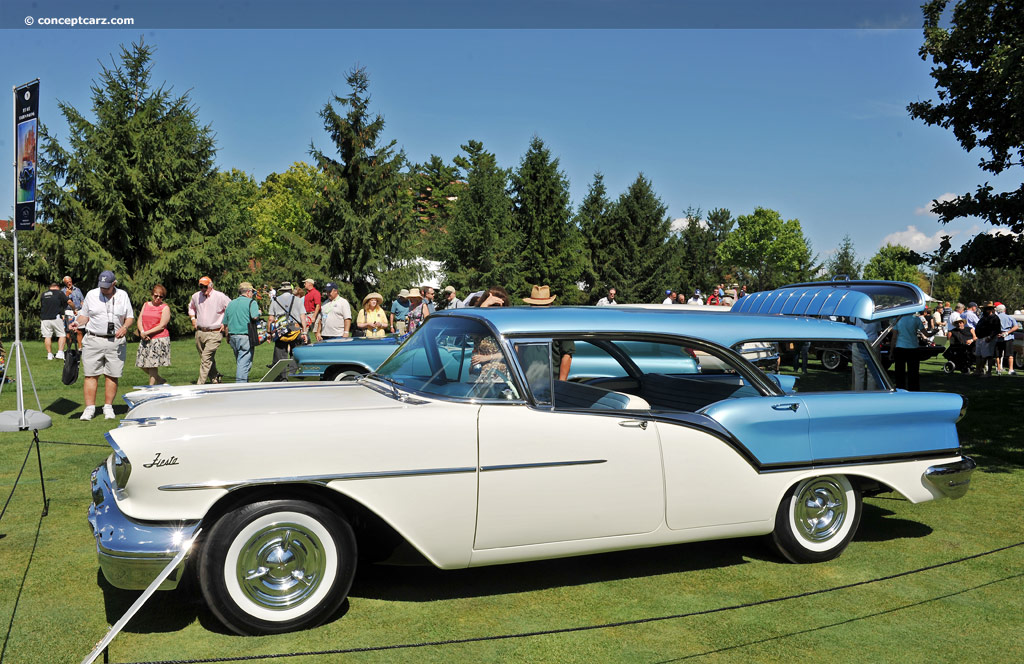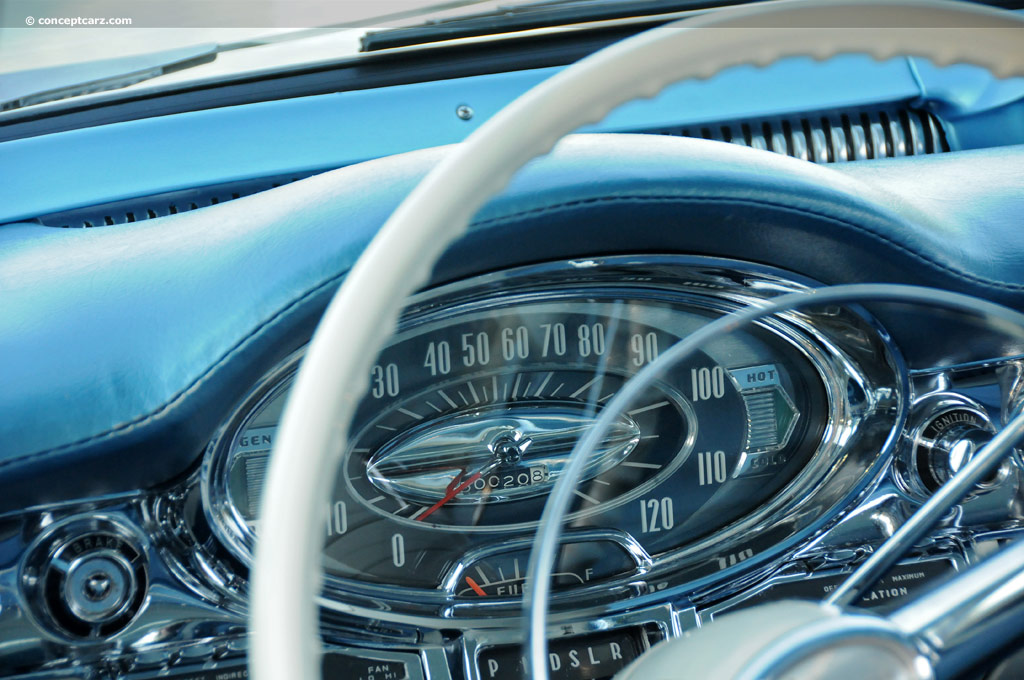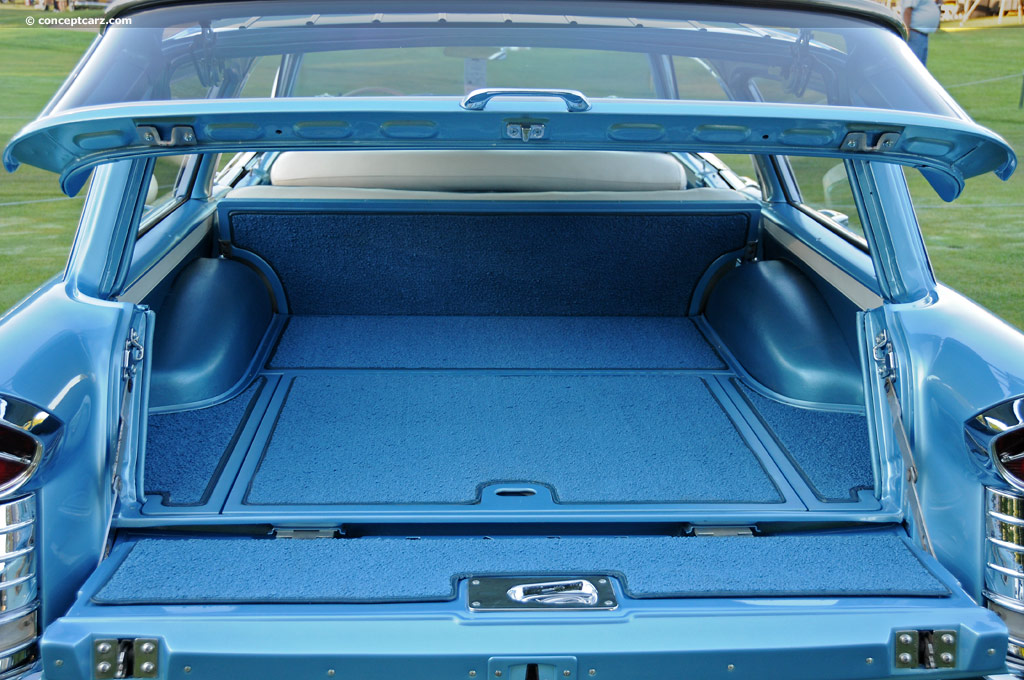 Within the 1957 GM line-up, 'every division had something new, but this time the show stoppers were the station wagons,' reported Time Magazine. 'For the first time in six years, Oldsmobile will make a station wagon.' The new Olds was newsworthy, and the sleek pillarless Super 88 Fiesta was an especially racy-looking wagon.
There were three 1957 Olds Fiesta wagons: an 88 hardtop wagon, 88 pillared wagon, and top-of-the-line Super 88 hardtop wagon. The Super 88 Fiesta was 'dreamlined for low-level beauty,' enthused the 1957 Oldsmobile brochure. Space-age features straight 'from GM's new Technical Center' included the 'Rocket T-400' 371 cubic-inch V8, 'Jetaway' Hydra-Matic drive and a 'Techstyle' interior with leather accents. Base price was $3,451. Interestingly, the Olds wagon bodies (like Buicks of the same era) were constructed by Ionia Body, rather than GM's own Fisher Body division.
This 1957 Super 88 Fiesta is one of 8,981 built. It is a former 'hot rod' that was rescued in the late 1990s by its current owner. An extensive three-year restoration was completed in 2010.